D.O.B - 17th April 2005
L2-Hga Clear
HC - Clear
(Pictured above at 20 months and below at 18 months)
Piikki pictured above at 21 months old and below at 10 months.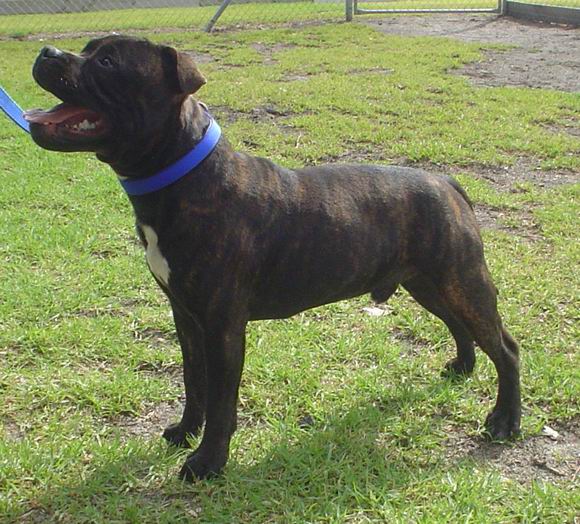 Piikki was generously sent to us from Magicpowers kennel of Jarmo and Ellu in Finland.
We coluld not be happier with our young man.
Piikki has a superb temperament, he adores everyone
and everything he meets.
Piikki has an outstanding head shape, excellent front and rear,
great compact body and lovely movement.
Piikki was kept at home for a while after coming to Australia to mature up
a bit and we feel he is ready to hit the show rings from 2007.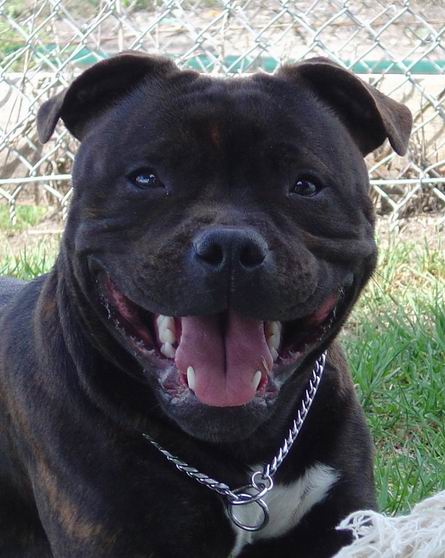 Int/Fin/Swd/Dnk/Est CH
NordicWinner-04
EstonianWinner-05
NordicWinner-05
Lackyle Ceann Miotal
(Imp Ireland)
(Black Brindle)

Eng/Ire CH Wyrefare Prince Naseem

Wyrefare Midland Sure Shot

Fromestaff Extravaganza of Wyrefare

Int/Ire CH Sparstaff Premier Passion

Eastaff Tallys Man

Ulsters Pride And Joy

Fin/Est CH
Magicpowers Catastrofes Co
(Red Brindle)

Int/Fin/Swd/Nor/Dnk/Est/Can/Am CH
FinW-99
Catastrofes Touch Of Heaven

Int/Dnk/Vdh/Ndl/B/Lux CH
Tenacious Just Kidding

Int/Dnk/Fin/Swd/Nor CH Catastrofes Rose of Heaven

Magicpowers Mega Quality

Int/Fin/Est/Lat/Ltu CH
Bourtie Mirror Image


Int/Fin/Est/Ltv CH
Magicpowers Wigwambam