D.O.B - 17th September 2006
L2-Hga Clear
HC - Clear
Pictured above at 3 months

I am thrilled to welcome "Louhi" (pronounced Louie) to Powerpaws!
Louhi is a daughter of Piikki and Xena (Powerpaws Temptation)
Louhi will hit the showring in 2007.
Thanks to Justine for sending Louhi to me.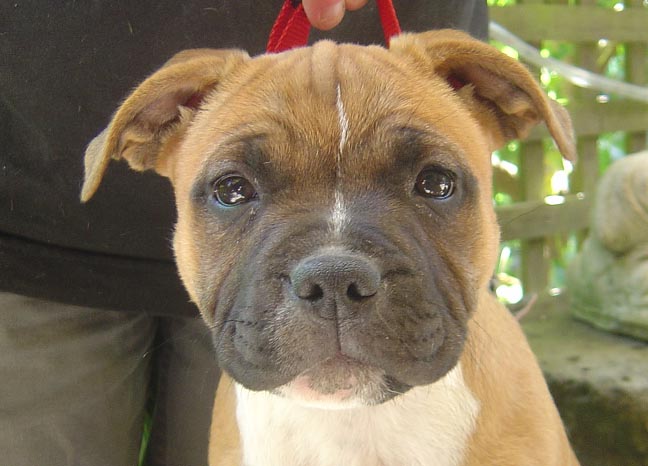 Louhi at 10 weeks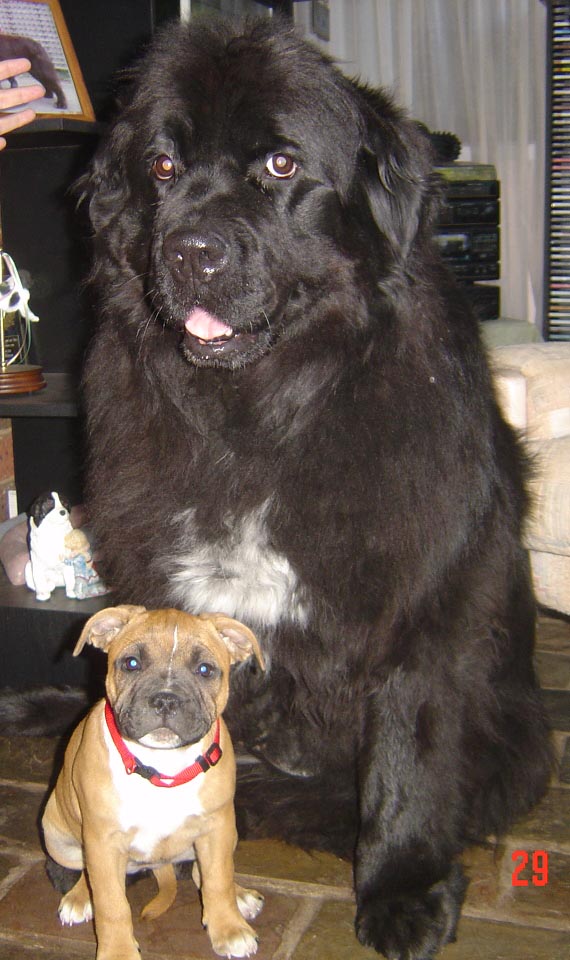 Louhi with her big buddy Spice
Magicpowers Lgnd At Powerpaws
(Imp Finland)
(Red Brindle)

Int/Fin/Swd/Dnk/Est CH
NordicWinner-04
EstonianWinner-05
NordicWinner-05
Lackyle Ceann Miotal
(Imp Ireland)
(Black Brindle)

Eng/Ire CH Wyrefare Prince Naseem

Int/Ire CH Sparstaff Premier Passion

Fin/Est CH
Magicpowers Catastrofes Co
(Red Brindle)

Int/Fin/Swd/Nor/Dnk/Est/Can/Am CH
FinW-99
Catastrofes Touch Of Heaven

Magicpowers Mega Quality

Powerpaws Temptation
(Brindle)

Aust CH Tuareg Murphys Law
(Black Brindle)

Aust CH Stublet Black Buccaneer

Aust CH Tuareg Firecracker

Aust CH Powerpaws Ice Carving
(White)

Aust CH Hadjibah Hanky Panky

Powerhouse Modern Art