Powerpaws
Knight In Paris
D.O.B - 28th December 2007
L2-Hga Clear
HC - Clear

Austin is owned and adored by Josh Henderson.
Austin has done very well in his short time in the showring, winning a Challenge at 7 months, and two reserves at huge shows at under 10 months!
With his mums show off attitude and movement. and dad's head construction, Austin is one to watch!!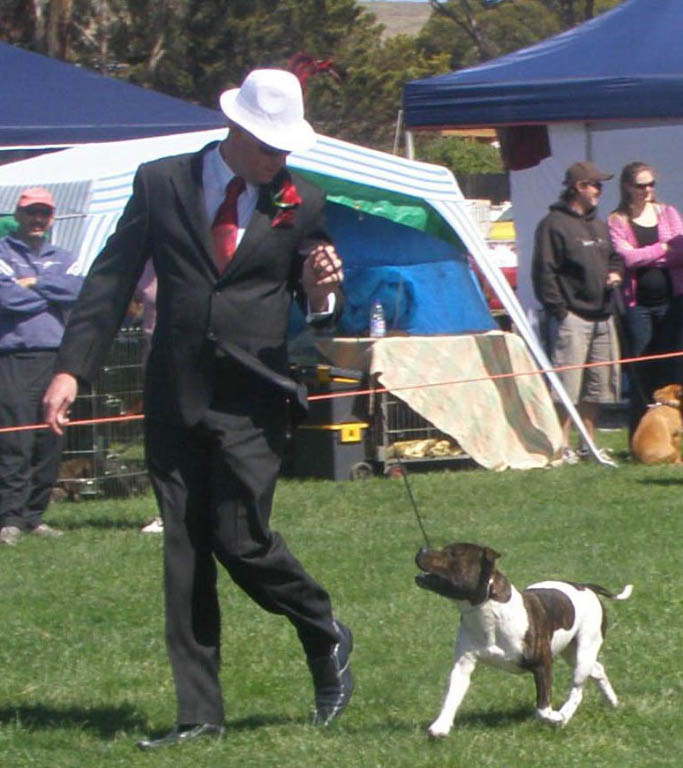 Powerpaws Unwritten Law
(Red Brindle)

Aust CH Tuareg Murphys Law

Aust CH Stublet Black Buccaneer

Aust CH Tuareg Firecracker

Aust CH Powerpaws Ice carving

Aust CH hadjibah Hanky Panky

Powerhouse Modern Art

Aust CH Powerpaws Invisibl Touch
(Red Brindle/White)

Stoneheart Simply Super

Aust Gr CH The Ulster Immigrant (Imp UK)

Aust CH Doralmar Stone Maiden

Aust CH Powerpaws Ice carving

Aust CH Hadjibah Hanky Panky

Powerhouse Modern Art